Navigating the Guide
Our Starter's Guide will take you step-by-step through the process of obtaining a liquor license in the State of Washington. Click through each page for the information you need to help you apply successfully, and check out the links we have included for more details and partner sites.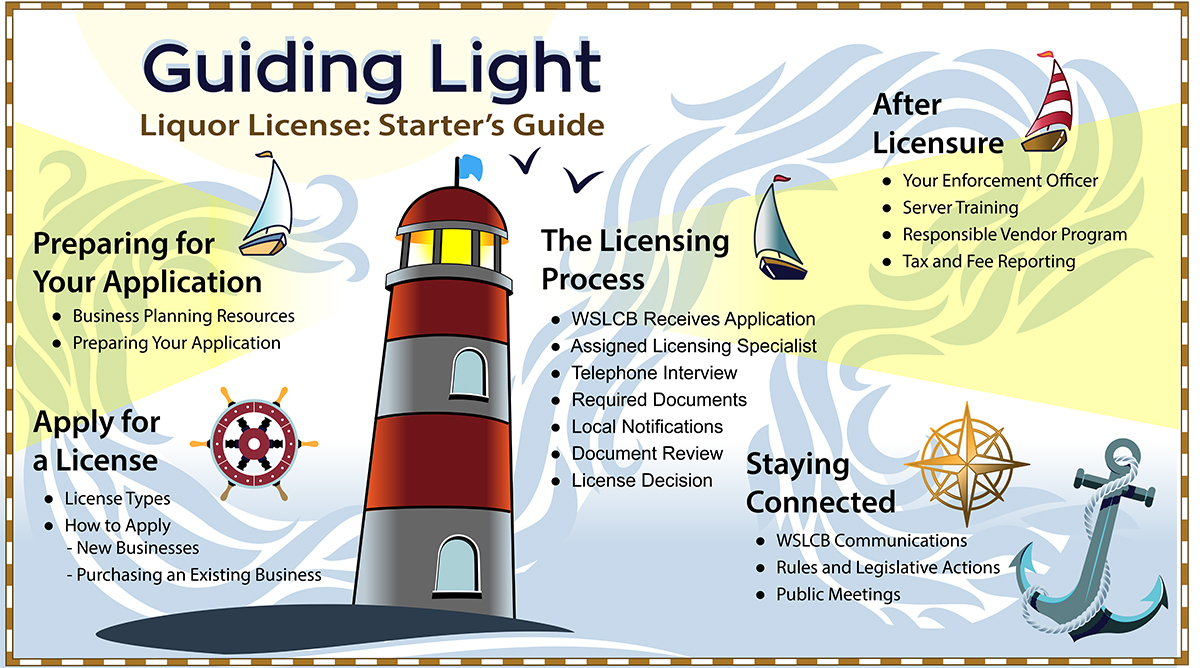 We're here to help you
If you're trying to figure out how to apply for your liquor license, or how to begin the process, we are here to help. Please contact our Customer Service Unit if you have any questions.
Language Services
Contact Customer Service for help in your preferred language. Interpretation services are available in 15 different languages. 
Customer Service Support
Phone: 360.664.1600
Email: customerservicelicensing@lcb.wa.gov
Preparing for Your Application >