Social Equity in Cannabis (List of Locations Licenses may be Available)
The Social Equity Program authorizes the LCB to issue licenses that had been discontinued, revoked, cancelled or not previously issued to eligible Social Equity Program applicants.
You can find the list of these open licenses and the locations they can be used in here.
*Please note: No Social Equity applications can be accepted by LCB until the state rules have been finalized and approved. The rules are currently in development. You can follow the rules process and provide feedback here.
**The LCB is considering a rule to allow Social Equity licenses to be located in any qualifying location (see details below on this page) within a county and not tied to a specific city. The list is subject to change and this is for informational purposes only.
General Requirements:
Cannot be within 1,000' of an elementary or secondary school, playground, recreation center or facility, child care center, public park, public transit center, library, or any game arcade (where admission is not restricted to people age 21 and over).
The 1,000' distance is measured from the closest point, parcel to parcel, in a straight line. The LCB uses geographic information system (GIS) mapping to measure these distances.
Local jurisdictions may reduce the buffer zone to 100' of the premises listed above (except for elementary schools, secondary schools and playgrounds) by enacting an ordinance authorizing the distance reduction. Contact the city or county authority directly for information on each jurisdiction's allowances.
 
Must be accessible by law enforcement.
Cannot be connected to a residence, located on federal land, located within another business (exceptions for a Research License WAC 314-55-073), or located within the exterior boundaries of a federally recognized tribe without written consent of the tribe.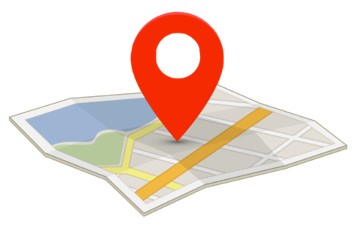 Below are some of the websites used by the LCB to verify restricted locations:
Local Laws and Rules
Each jurisdiction has their own laws and rules related to zoning, permitting, and licensing. Contact the city or county directly for information.
Related Rules:  WAC 314-55-010, 314-55-015  
This page will be updated when information is available.