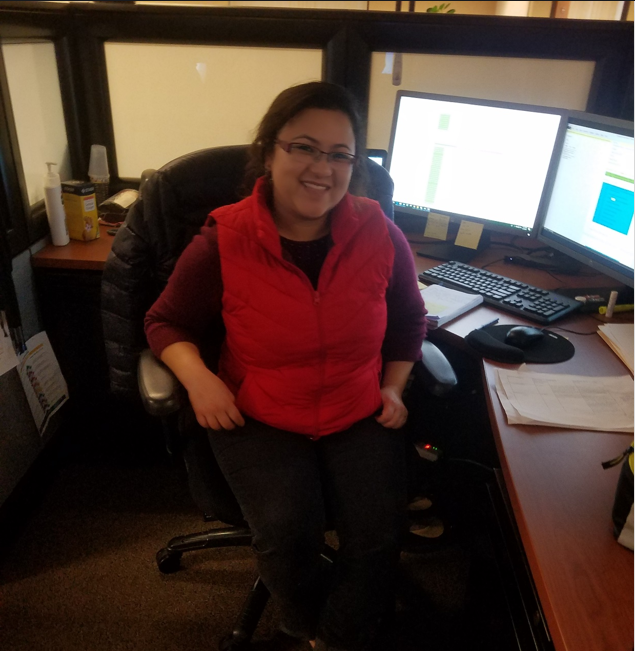 Suvi Amatya
Tester
Suvi Amatya was born and raised in Nepal, but moved to the United States in 2007. She has lived in multiple states before settling in Washington in 2017. With a Master of Science in Information Technology Management, Suvi settled into her role at the LCB as a Tester for the Information Technology division. 
In her current role, Suvi works to create and execute test cases, find defects in applications, and deliver high quality product to the LCB. She has most recently been working on the annual mandatory legislative update, iSeries, and the Cannabis Central Reporting System (CCRS). One of Suvi's favorite projects was working on the Leaf Data Systems for cannabis traceability when it was introduced. She said it was fast-paced, fun and challenging.
"There's so much to learn here," Suvi said. "I do work with other agencies in collaborative testings, I've gotten to know many different applications and tools."
Suvi said the IT division is open to feedback and supports her, from coworkers to the director.  She enjoys working with other testers, and appreciates the open environment with her team. As this was her first government position, she was excited for the opportunities the position presented her and has enjoyed growing and learning more throughout her time with the agency.
Gerard Scheeler
Infrastructure Services Supervisor
Gerard Scheeler started with the LCB as a seasonal employee working in warehousing in 1989. With an interest in computers, Gerard went back to school and graduated with a certificate in electronics from ITT Technical Institute. With newfound IT experience, Gerard was asked to fill a new role in the warehouse as an IT professional. Gerard said that all the opportunities he's gotten with the LCB have been a new opening for growth and challenge.
In his current role, he supervises group managers to oversee server infrastructure, network and database administration for the agency. They work on the back end of LCB computers to make them safe and operational for employees.
Gerard said that he most appreciates the people he works within his division, around the agency, and across the state. He has had the opportunity to collaborate and work through challenges with coworkers and fellow state employees, including collaboration on state-level technology issues with other agencies and WA Tech. In 2019, Gerard was awarded ITS Employee of the Year for his work within the division.
"What I like most about the job is the challenges that are brought to our group," Gerard said. "I like to try and solve problems with the IT division but also as an agency. This agency's got a lot of good people, all the challenges that we are faced with and we work together to try and overcome those."
Jeffrey Hann
Solution Analyst Supervisor
Jeffrey Hann has a background as a network and systems administrator with experience in military cyber intelligence. He worked for the Department of Licensing for 9 years before starting his position at the LCB. In his current role, he works on building and supervising the solution analyst team. They work on moving legislative items forward and bringing a DevOps mentality to the agency.
Jeffrey has been focusing on learning the new systems at the agency. He said this has been an opportunity to get his feet wet and provide guidance for moving forward with new software, bringing everyone in the agency in line with modernization efforts.
"I've enjoyed getting a gauge of where everything is and being an instrumental part of the future," Jeffrey said.
All of his coworkers have been committed to moving their work forward and providing a positive culture within the IT division. He has appreciated the flexibility of transitioning to the LCB during the COVID era and being able to maintain a healthy work/life balance.
Gary Hacker
Technical Business Management Analyst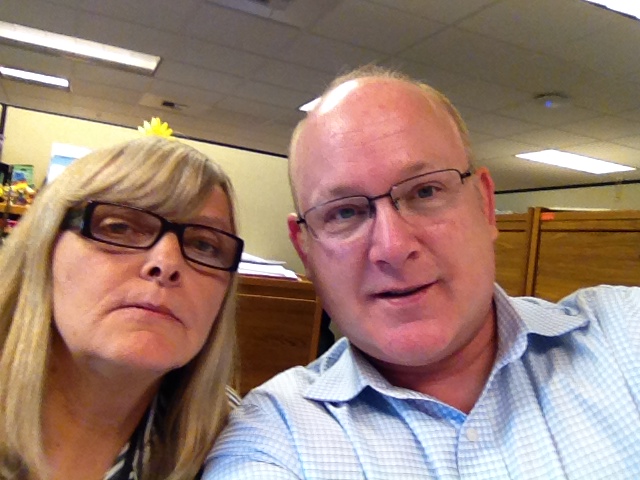 Over the multiple decades Gary Hacker has been with the LCB, he has been involved in departments across the agency, including the Director's Office, Finance, and Enforcement, before settling into his current role in Information Technology Services. As a Technical Business Management Analyst, Gary coordinates activities around policy compliance, reporting, contracts portfolio and legislative activity.
Gary says the LCB has always been a supportive and encouraging environment. He has had strong coaches and mentors to help develop his career and find roles where he has been able to grow. Gary has been with the LCB through the privatization of liquor, modernization of the LCB distribution center, and cannabis regulation. Throughout it all, he said he has been challenged and engaged in his various roles.
Gary has most appreciated the people he's worked with at the LCB. "From all aspects of the agency, from the very top of the board members and agency directors, they're caring individuals who support their employees."
Gary described Information Technology Services as extremely supportive and open to feedback from everyone in the division. While Gary has experienced a variety of change throughout his career, he has enjoyed always having the opportunity to tackle a new challenge.