Jennifer Wilson
Compliance Consultant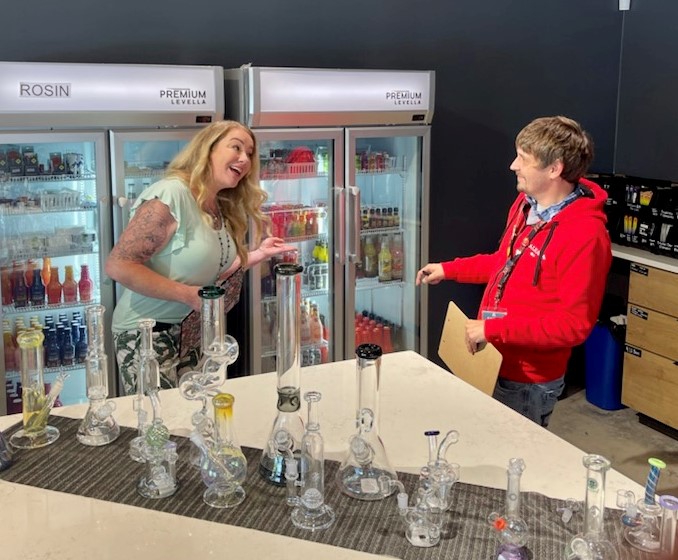 Jennifer Wilson was a Program Support Supervisor at the University of Washington before transitioning to her current role in the Cannabis Unit of the Enforcement and Education Division. She felt like the change from behind a desk to working with people was where she was supposed to be, as a people person with a background in education and training.
In her current role, Jennifer works with licensed cannabis businesses to perform premise checks, annual inspections, pesticide testing and advertising or packaging complaints. While Jennifer said learning everything for her role as someone new to cannabis was like "drinking from a fire hose," she has appreciated the training LCB has provided and the support she's received throughout the process.
"From the first day I walked into the LCB, I was greeted with nothing but offers for support and help, people checking in, a lot of positivity," Jennifer said. "I love being able to develop new relationships and networking, learning a whole new culture."
Jennifer said her favorite thing so far about working for the LCB is having an impact on the Washington State community and building relationships with licensees, stakeholders and fellow state employees. With the world of cannabis consistently evolving, she's been learning something new every day.
Charleen Pleasance
Officer
With a firefighter mom and dad in the Seattle Police Department, Charleen Pleasance's goal was always to go into law enforcement. When she was waitlisted for the police, she decided to pursue other career opportunities and ended up with the LCB.
Charleen works in King County and says things are constantly changing and things don't get stale when it comes to her work. With a focus on education, she enjoys talking with licensees to help them understand policies, rules, WACs and RCWs.
"I feel like I can offer folks knowledge, help, support, and that's probably the best thing about it," Charleen said.
She said that everything starts with an educational conversation – special occasion or banquet permits, even citations. Working with licensees is an ongoing growth process, and she takes every opportunity to connect with people in her day to day work.
Tiffinni Archie
Officer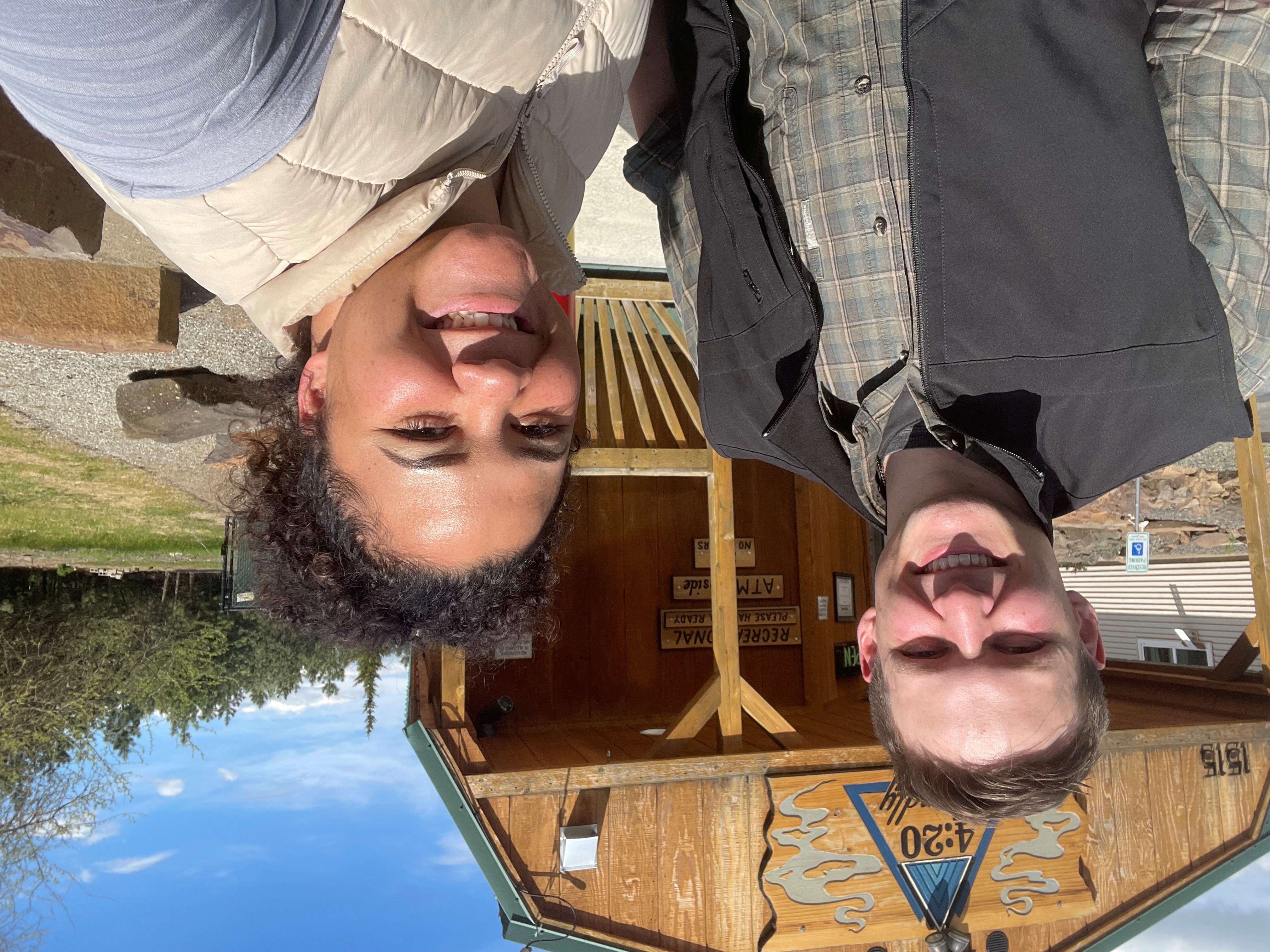 Tiffinni Archie was a canine officer at Eastern Washington University, working with trauma and crisis, advocacy and sexual violence. She decided to change her career path but stay within law enforcement, and applied for a position at the LCB after hearing positive things about the work environment.
As an Enforcement Officer, Tiffinni establishes positive relationships to gain voluntary compliance with licensees across the state. In working with licensees, her goal is to develop rapport and provide a resource so they can come to her with any issues. She said she's enjoyed getting to dive deeper with her investigative skills in her role.
Tiffinni said her favorite part of working at the LCB is how supported she's felt throughout her time in the role.
"I like the positive work environment, everybody's so nice," she said. "My supervisor's always like, 'if you need to take a self-care day, just let me know.' It's very supportive in that realm, which I'm not used to at all. There's a true care for the employees and the coworkers."
You may recognize Tiffinni at recruitment events and job fairs, as she's been involved in recruitment since she was hired. She's always willing to volunteer for additional opportunities and has felt that she's recognized as a valuable asset at the agency.
Diana Peters
Officer
Diana Peters has been with the tobacco unit for over five years, and the LCB with 17. She investigates complaints and performs tobacco inspections at licensed businesses, where they validate tobacco products, check for counterfeit stamps, look through invoices and ensure vapor products don't contain any illegal compounds such as Delta-9.
Diana said her favorite part of working for the agency is the people she's gotten to meet along the way. While there have been many changes over her time with the agency, she's been able to collaborate with Enforcement employees to learn and grow throughout the process.
"I have been lucky to have worked with some awesome lieutenants and captains," Diana said. "I think that has helped me grow as an agency with understanding the policies, procedures and some of the RCWs and WACs. They are constantly changing, being tweaked, but when you have some solid leadership above you that keeps you in line and reminds or encourages you, it's a better foundation to learning."
One of Diana's favorite memories in her time with Enforcement is when she went undercover at a goth bar and got to pretend to be a fan to take a picture with band members holding beer bottles. She's enjoyed her work throughout the state and hopes to retire with the agency.
E.P. Hackenberg
Lieutenant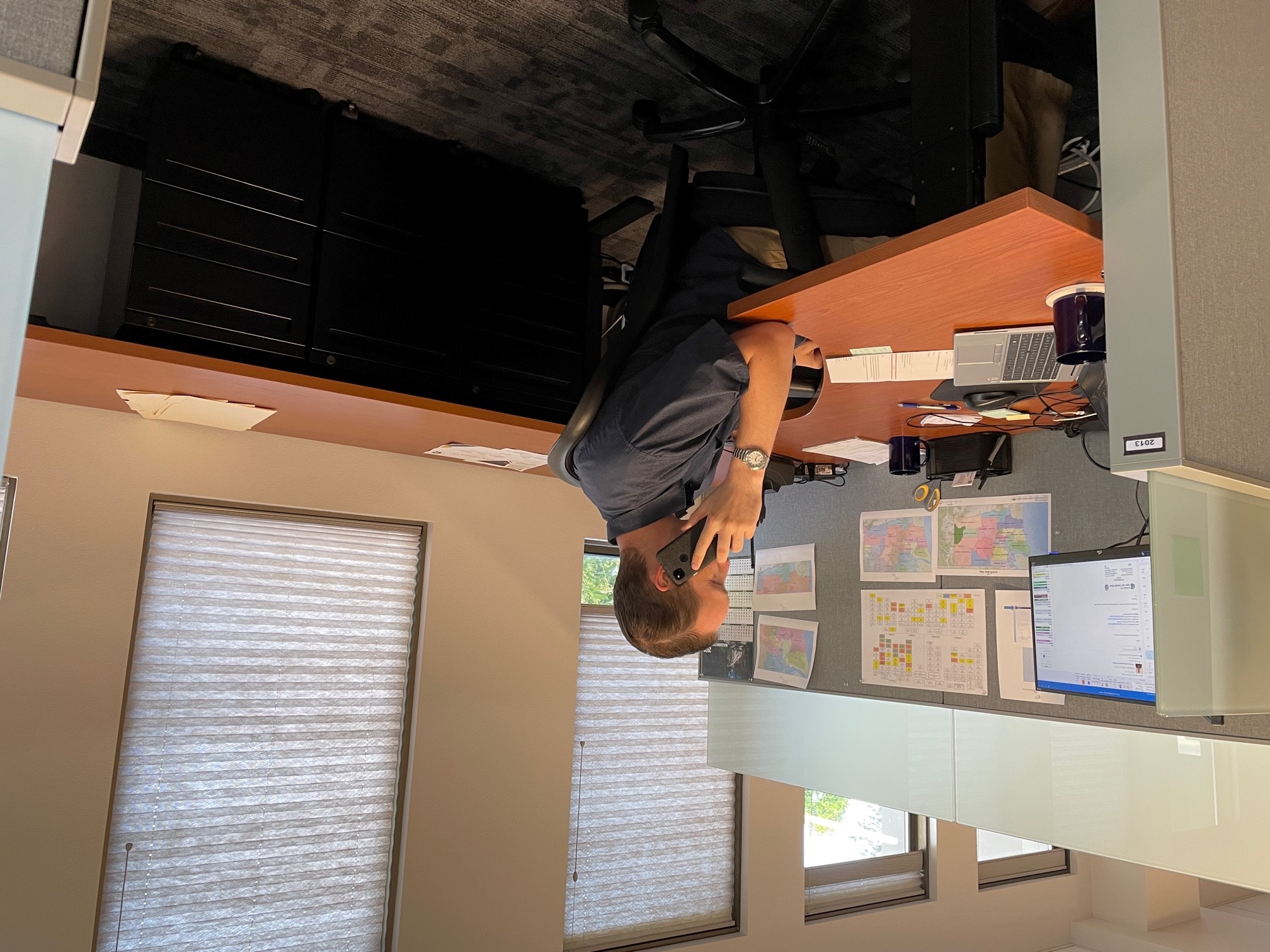 E.P. Hackenberg ran his own law firm for about six years before joining the Washington State Liquor and Cannabis Board.  He started with the LCB as an Officer, and was promoted to Lieutenant in September 2021.  He oversees the Southwest Cannabis Team, which is comprised of Officers and Compliance Consultants who work with cannabis licensees from the Olympic Peninsula southward.
During his time with Enforcement he has developed a variety of skills, including supervisory experience, quick decision making and emotional intelligence.  He said that working with the LCB has provided many opportunities to learn new abilities.
"Because the variety of the work is really engaging, there's a lot of opportunity to network with others, tackle something new," E.P. said. "I've been doing this for over six years now as an Officer and a Lieutenant.  The last 11 months have been in cannabis and it's gone through in the blink of an eye."
E.P. said one of his favorite things to do is compliance checks, which involve a minor attempting to purchase age-restricted products at a retail location.  He also enjoys getting to collaborate with his team and help someone develop professionally.