Table of Contents 
Sports Entertainment Facility Need to Knows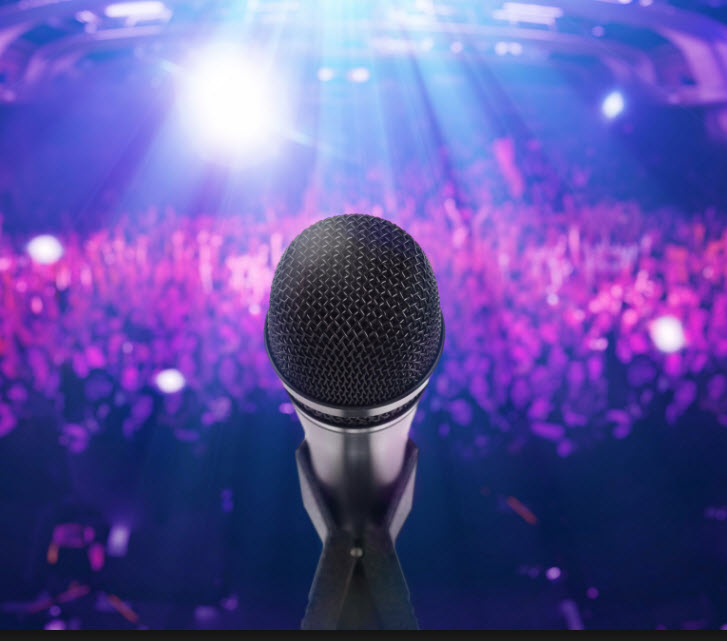 Did you know?
To have darkened house events, you must seek approval from Licensing through your operating plan

The local authority has to agree to police these events or we cannot approve the request

To cater an event, you must have a caterer's endorsement added to your Sports Entertainment Facility license. The caterer's endorsement allows you to remove alcohol from your licensed premises to cater events at another location that is not licensed

You must include every event on the monthly list of events you send to your enforcement officer
Do You Need a Special Occasion License, Banquet Permit or Licensed Caterer for Your Event?
Our staff get asked this question often, especially as the weather turns warmer. We've put together this handout to help you pick the appropriate license or permit for your event. 
What You Can/Cannot Do with a Banquet Permit
Can Do:
Serve beer, wine and spirits at a private event by the host, or attendees may bring their own (BYOB)
Hold the event at either a licensed or unlicensed location (the host needs local jurisdiction approval if held in a public place)
Purchase alcohol at retail price
Invite attendees by personal invitation
Can't Do:
Sell alcohol or ask for donations for the alcohol
Receive donated alcohol or purchase at wholesale from a distributor, manufacturer or retailer
Have an event that is open to the public
Advertise the event - this includes all social media
Use for business purposes (promote your business)
Tobacco, Tax and Trade Bureau (TTB) - What You Need to Know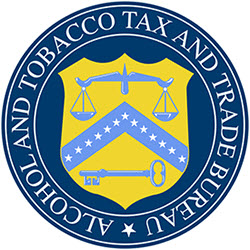 The Licensing Division is constantly working to improve our processing timelines on applications. We make every effort to complete a liquor license application in 60 days or less however one of our biggest challenges with non-retail applications is the Federal processing timeline for the Tobacco, Tax and Trade Bureau (TTB). Applications requiring a TTB license include wineries, distilleries, breweries or wholesalers and it can take the TTB several months to process your federal license. The TTB may even abandon your application if the required documents have not been received within 15 days of the application date, requiring you to resubmit at a later date.
Because of these delays, we now require an approved federal license before applying for the state liquor license. This will help us to process your application more quickly. 
What Are the Requirements for my Business to Conduct a Tasting Event?
Who can conduct tastings, how much can be served, and whether they need a MAST permit are all dictated by which license your business holds. To cut down on the confusion our Enforcement and Licensing Divisions have created a guide illustrating what is and is not allowed when it comes to having a tasting event.   
Who Must Qualify for a Liquor License?
In 2015, WAC 314-07-035, regarding what persons or entities have to qualify for a liquor license, was changed. The change affects privately held corporations and now requires all corporate officers and stockholders holding more than 10 percent of the stock and their spouses to qualify for the liquor license.
Compliance Manager Sharon Hendricks is Retiring!
Many of our licensees have probably crossed paths with Sharon Hendricks over the years. She is retiring at the end of April after 30 years of service. Sharon started working for the LCB in March 1987 as a Clerk Typist 3. Over the years, she's progressed through a variety of positions including Administrative Assistant, Licensing Technician, Customer Service Supervisor, and finally to a Manager in the Licensing Division. There have been many changes to the Board since Sharon began processing Special Occasion Licenses in 1987. She was here when the agency first started using the AS400 (the computer system we are now replacing) and when Business Licensing Services (BLS) first began centralizing business licenses. 
In 2001, in recognition for her service to the LCB, Sharon was nominated for the Governor's Distinguished Management Sustaining Leader Award and  is also a recipient of the Extra Mile Award for Outstanding Achievement. She helped the LCB prepare for and guide the privatization of spirits sales in 2012, and again in 2013 to help inform the marijuana licensing process. In addition to those triumphs Sharon also helped negotiate the first Tribal Memorandums of Agreement with the Tribes for liquor sales. For the last 30 years she has been a great asset to not just the Licensing Division, but all of LCB! Many of us have looked to Sharon as a teacher and a mentor and by sharing her knowledge with the next generation its assured Sharon's legacy will live on long after she moves to Vegas. Congratulations!
Sharon shared this story about working at the LCB:
"The Licensing Division has been a great personal support to me. I will never forget when my home was burglarized on December 23, 1996—in addition to some personal items, all of the Christmas presents for my family were stolen from under the tree. After I called to explain why I would not be at work, one of my fellow employees showed up at my door with an envelope full of money collected from LCB employees (even as I write this I find myself still getting tears in my eyes). Everyone that was at work that day that gave what they could. I will never be able to think of my years here without remembering the generosity and caring of my fellow employees at the agency was a balm to my soul. And I have seen this time and time again over the years, when we all come together to help a fellow employee. When the going gets tough, we are a family."
New Washington State Drivers License Format 
Recently the Department of Licensing unveiled a new format for drivers licenses and identification cards. The new format has additional security features to help with recognizing a fake IDs. Please take a few minutes to watch this
helpful and informative video
detailing the new driver license and how it is being rolled-out across Washington. In addition to the video DOL has put
together a flyer
to help your employees should they have questions.
Note: Use caution with the new format. The new temporary license is not an acceptable form of ID for the purchase of alcohol. This is also true for licenses that say "Not Valid for ID," which are usually issued to military personnel or citizens living overseas. All of these licenses should be accompanied by an expired license with a photo.
Washington State law does not allow an apparently intoxicated person to purchase, consume or possess alcohol in a liquor licensed establishment:
What does apparently intoxicated look like?
You have probably seen someone showing two or more of these signs of intoxication: overly friendly, bragging, speaking loudly, sudden or unexplained mood changes, annoys other customers, complains about the strength of the drink or slowness of service, consumes drinks faster than usual, argues with employees or customers, uses foul language, doesn't want to communicate except to order drinks, buys rounds for strangers or the house, eyes are glassy – dilated pupils – lack of focus, loss of train of thought – stops talking mid-sentence, slurred speech or speaking slowly and deliberately, unable to pick up money or drops money, spills drink – misses mouth with glass, head bobs – eyelids droop – looks sleepy, and staggers while walking or sways while attempting to stand still.  
What should you do to cut-off a patron or refuse service?
Be courteous but firm. Avoid creating a confrontation but don't back down. Don't make statements which may provoke or embarrass the customer. Chat briefly with the customer to help determine their level of sobriety. If the customer is part of a group, consider speaking with a sober member of the group and suggest the customer be taken home and not allowed to drive. If alone, offer to call them a cab.  When a customer begins to display apparent signs of intoxication, do not simply serve them slowed-down or weakened drinks. No amount of alcohol may be served or sold to an apparently intoxicated person and any alcohol possessed must be removed. Do not attempt to physically prevent a customer from leaving in a vehicle; tell them you will call 911 for their safety and the safety of others.
Industry Rulemaking Update
Here's a brief summary of current alcohol-related rulemaking:
Adopted Rules
At the April 5 Board meeting, rules were adopted to implement 2016 liquor legislation. This process was slower than normal, because two supplemental filings were required based on stakeholder feedback to the legislation. 
Open Rulemaking
Rulemaking is currently open for mobile applications to purchase alcohol over the internet. The Board will receive proposed rule language at the April 21 Board meeting.
Rulemaking is currently open for non-retail licenses, including breweries, microbreweries, wineries and distilleries. These rules are being reviewed for relevance, clarification and necessity.
Rules review is underway for retail license requirements. A supplemental rulemaking notice was filed on March 22, and a public hearing is scheduled for the May 5 Board meeting. 
Systems Modernization Project 

Our Systems Modernization Project (SMP) is presently underway. After mapping all of the agency's business processes staff are now working with the vendor to configure the new system to perform those processes -streamlining and modernizing wherever possible. The project is approximately 33 percent complete, on budget and scheduled for launch in November of this year. You can learn more about the project (funding, vendors, benefits, etc.) here. 
Feedback
Please take a moment to give us some feedback on this newsletter by participating in a brief survey.