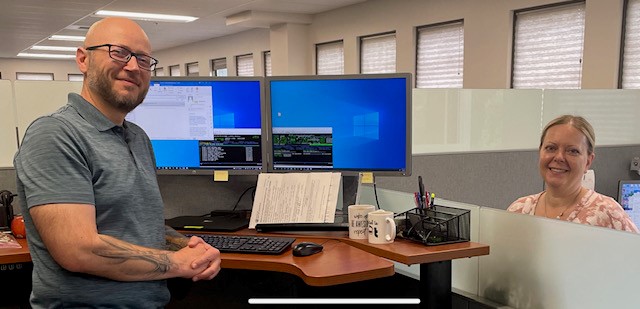 Mistie Jones
MAST/RVP Manager
Mistie has worked in the Licensing division for 25 years. She started with a temporary position where she entered MAST permits into the system. About a month later, she interviewed for a position in Licensing and has been with the agency ever since.
Currently, her major responsibilities include ensuring alcohol server training, which are conducted by third parties, are teaching servers accurately and completing training for alcohol sales. She's looking forward to starting work on alcohol impact areas, where she'll get to work with cities regarding new proposals and renewals of existing areas. She's enjoyed her time with Licensing, and said she feels supported by the division and the agency.
"Everybody really cares about each other and we're all in it together mentality," Mistie said. "Even across different units, everyone's always helping each other out and if anyone needs help, you know there's always somebody there that's going to have your back and be able to help you."
Mistie has taken advantage of a variety of opportunities throughout her time at the LCB. She serves as the agency representative for the small business liaison, where small business owners can interact with state agencies, ask questions, and learn more about liquor and cannabis licensing. She also was part of the small group that initially created the cannabis licensing process.
"It's taking advantage of those opportunities that are going to help me grow."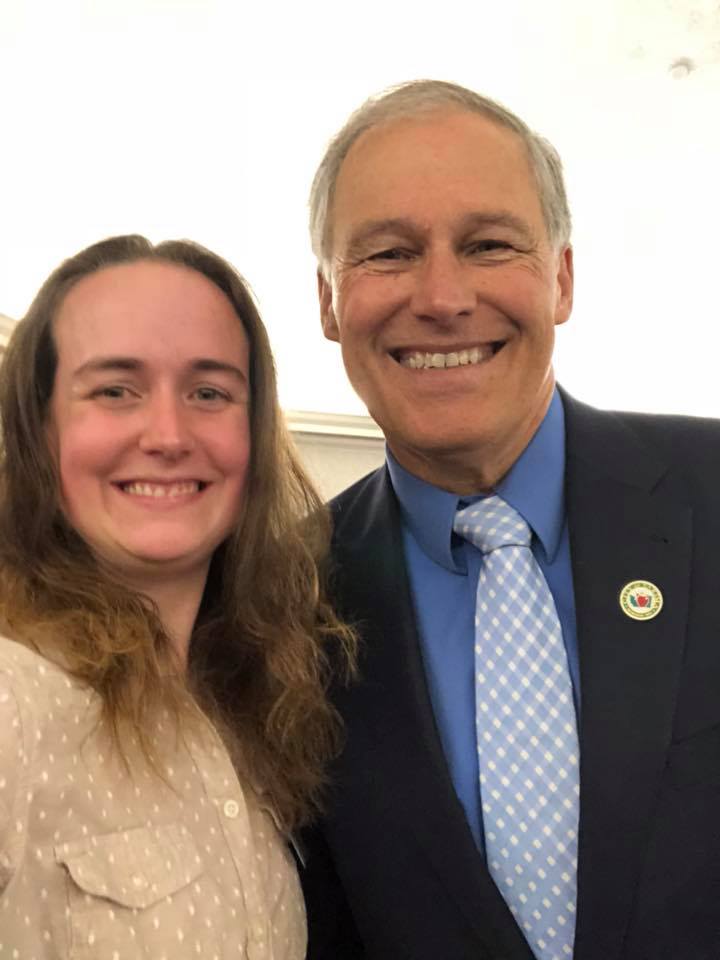 Jasmine Pippin-Timco
Liquor Licensing Supervisor
Jasmine began her journey in Licensing as a Customer Service Specialist 2. She became a Licensing Specialist, then was quickly promoted to a supervisor. Jasmine supervises a team of six who review documentation for people applying for liquor licenses. She supports her team and reviews challenging or unique liquor license applications that come through.
Jasmine shared that she most enjoys working through challenging or complex applications. She said the world of liquor and cannabis is always evolving, and that keeps things interesting. She has had the opportunity to continue to learn new things, contribute to her division and be a creative problem solver.
"My supervisors and managers have given me every opportunity to learn and grow and advance," Jasmine said. "My ideas are taken seriously, I feel like they really listen. This is the first place I've worked for where I really feel that 100 percent."
Jasmine is passionate about diversity and inclusion, and has made that a priority in her work with the LCB. She is a representative for the Interagency Committee of State Employed Women (ICSEW), and is a member of the LCB Diversity Council. In 2021, Jasmine received the Extra Mile Award from ICSEW for her work on the Public Outreach Committee's charity drive. She has appreciated the support she's received and the commitment the LCB has shown to diversity initiatives.
"I think the effort will continue to have a positive impact on work culture within the division. We're continuing to have difficult conversations and not shying away from change."