It is also important when searching for your location to check local land use and zoning laws. The LCB may issue a cannabis license, but it does not guarantee you will be able to open if you are not in compliance with local requirements.
MRSC provides summary information on Cannabis Regulation in Washington State including an interactive map of local zoning ordinances.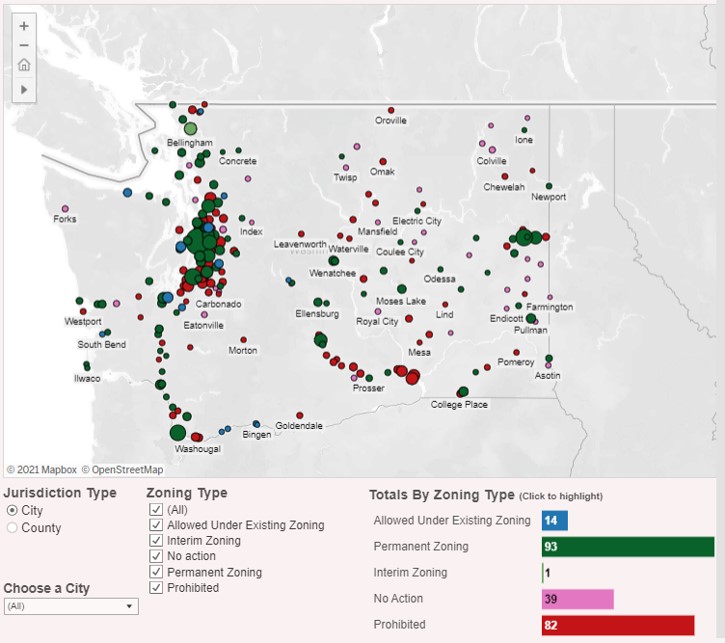 In addition, MRSC also provides a list of Washington Counties and Washington Cities.  These pages provide links directly to each jurisdiction's website where more information can be found.