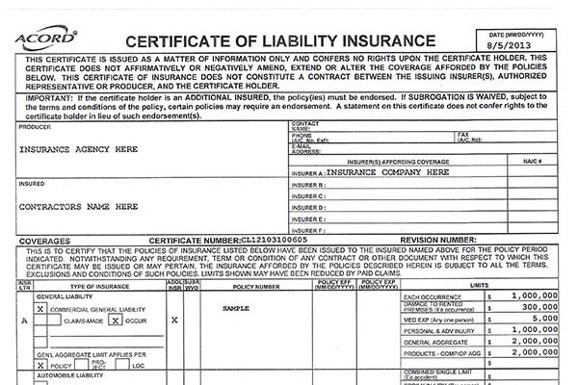 Insurance Certificate
Before a license can be issued, applicants must provide proof of insurance at the end of the application process. Insurance requirements include:
Commercial General Liability (limits not less than $ 1,000,000);
Issued by an insurance company authorized to do business in Washington and which holds a rating of A – Class VII or better;
The state and its employees, agents, and volunteers shall be named as an additional insured on the policy; and
Insurance must be in the name of the applicant entity and must reference the location address of the business.
 
For more details go to the Office of the Insurance Commissioner's webpage on insuring a cannabis business in Washington State.
Related Rules: WAC 314-55-082