Leaf Data Systems Operational
Leaf Data Systems is operational. Please use Leaf for reporting traeability data.
Contingency Reporting has ended
The following Contingency Reporting functions are no longer available:
Retailer Reporting
Producer/Processor Reporting
QA Lab Reporting
Manifest Reporting
Destruction Reporting
 
Contingency Reporting fucntions that remain in effect include:
Retailer Sales and Excise Tax Reporting
Co-Op Reporting
Producer/Processor Sales Reporting
Current Stats from Leaf Data Systems
The below statistics cover activity in Leaf Data Systems for the time period between February 1, 2018 and April 26, 2018.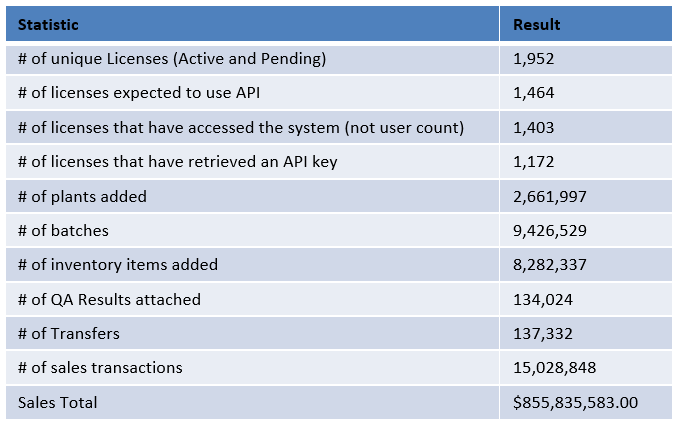 Traceability FAQs 
To view the most current FAQs about traceability, visit the Traceability FAQs page.
Home page tile image: